Saturday, September 10, 2005
The first encounter
Mummy just came back from her first gynae session, for her first face-to-face session with me. I am pretty excited for this will be the first time that mummy will be seeing me, so will daddy and will my granny, aunts and the many family member that dad and mum had shared this wonderful news is..
Anyway the bad news is that I am still too insignificant to be seen..
This is how I look like now...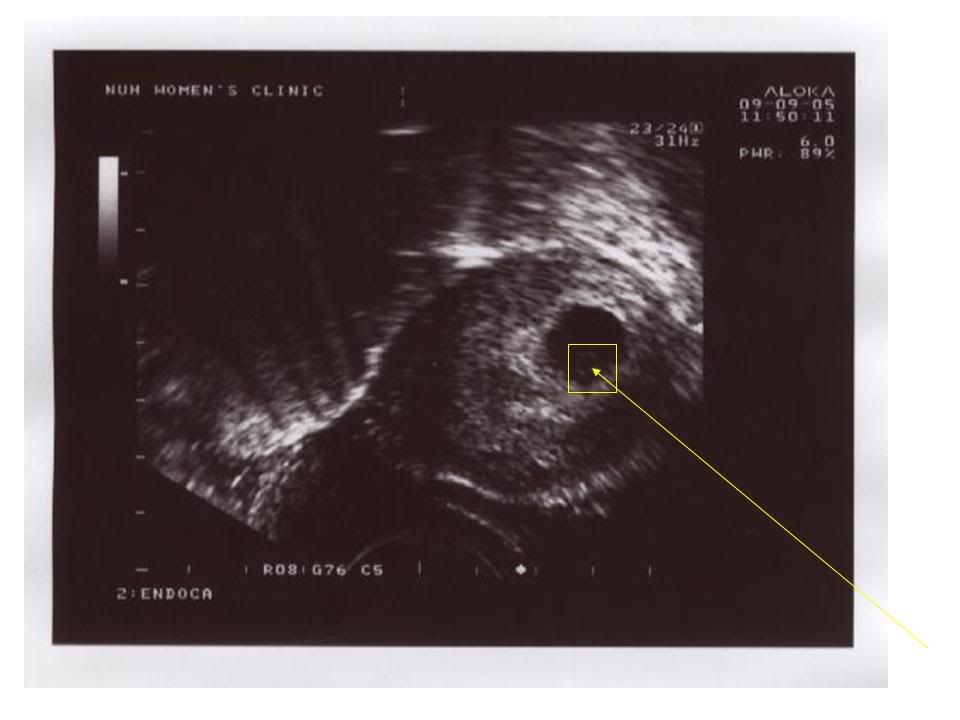 Yes the yellow box pointed by the yellow arrow is me.. The black circle surrounding it is my home for the next 8 months..
Small isn't it...
Well the wonders of life...
The Ego One 12:19:00 PM
0 Comments: