Tuesday, July 04, 2006
Baby Massage
I went for a baby massage session on Sunday. Actually Daddy, Mummy and I went to my birthplace NUH to attend the last of the pre and post pregnancy sessions, which is on Baby massage. I can still remember Mummy attending these sessions when I am already fast asleep in her. But then again, it was nice to be back there.
All dressed up and ready to go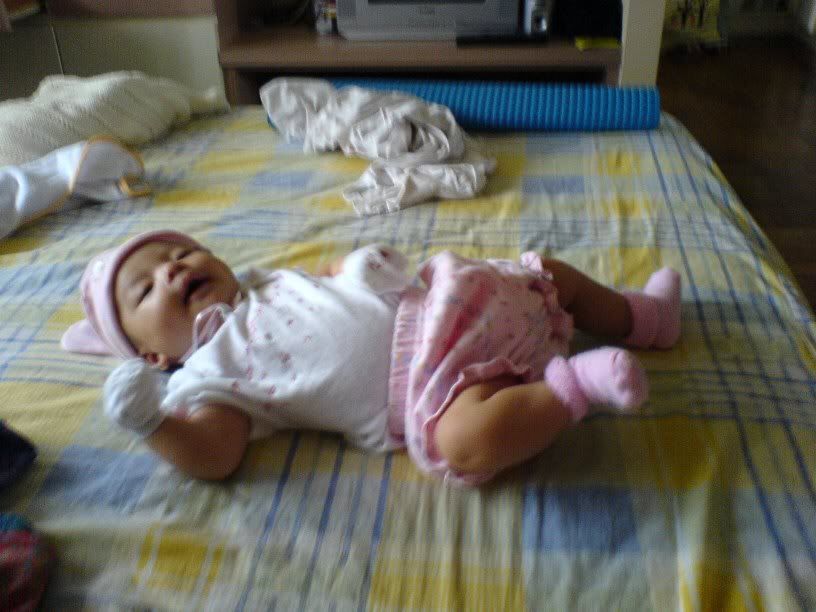 See my pretty pink outfit
It was a "carnival"ish experience as all the babies whimpered, cried and screamed throughout the baby massage session and it is ironic that it is supposed to be a soothing session for me. How can I relax with the whole din around me? Anyway daddy was so nice and he volunteered to do the massage for me. Mummy was busy snapping pictures, and then to the mummy of all horrors, I realized that I am supposed to be naked! Omigosh, then it was such a horrible feeling to be getting all the cold air con and of course showing to all my blogders nothing but the naked truth. As I struggled to keep my "modesty intact", I started a little sparring session with daddy and he was apparently trying his very best to massage me and was literally shouting me to relax. You should have seen him starting clumsily with the face massage (which I hated). Luckily daddy surprisingly was quite good at massaging and I chuckled a little especially when he started massaging my fingers. You should have seen the proud look on his face. But then again it was a nice bonding period for me, mummy and daddy. Anyway to see how much fun we had, look at the avalanche of pictures Mummy took.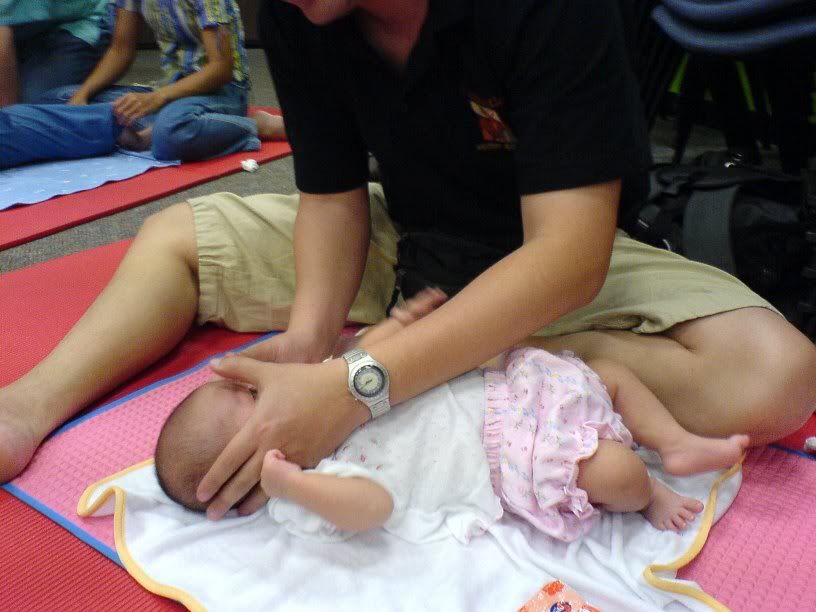 Daddy with his unprofessional face massage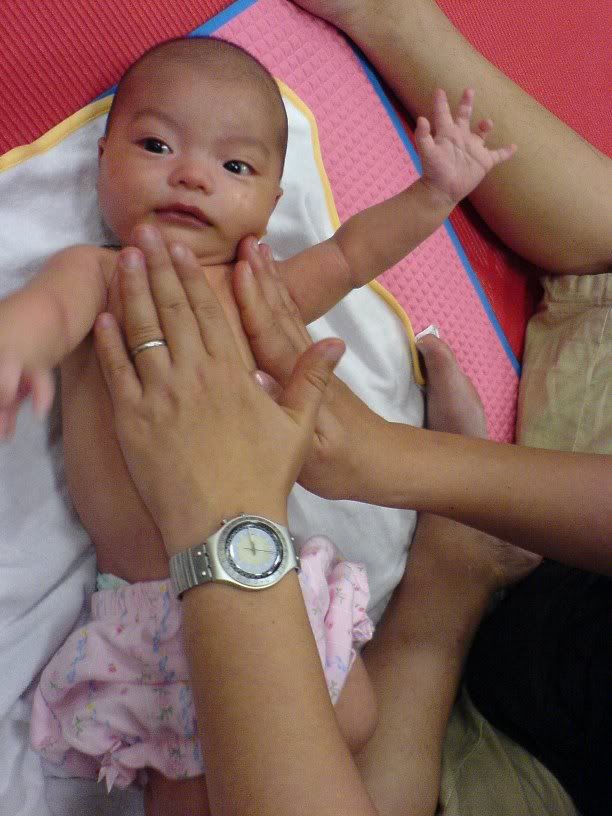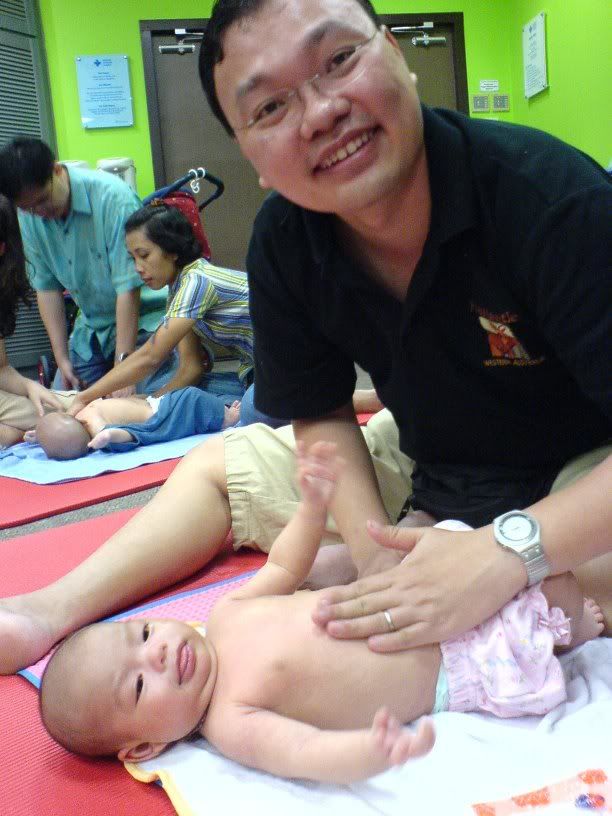 Look how happy the two of us!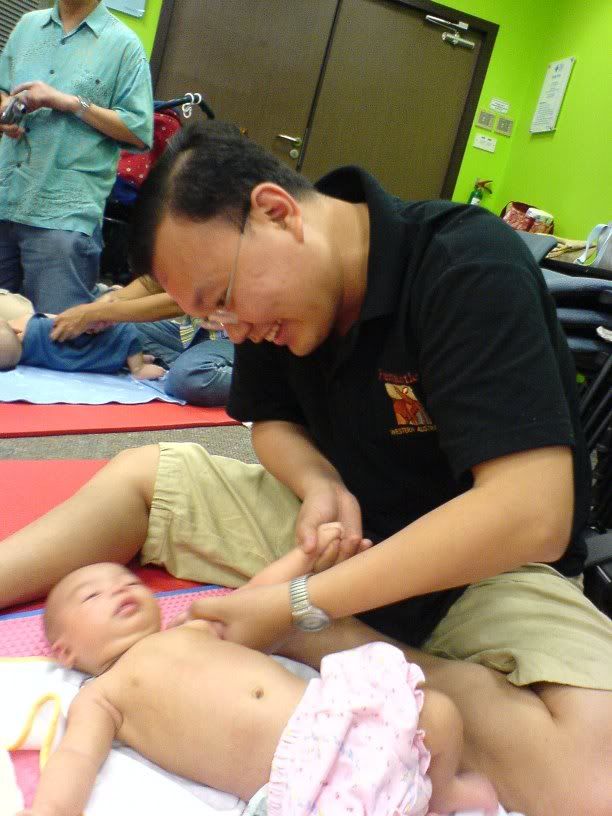 Gentle daddy, this is not a tug of war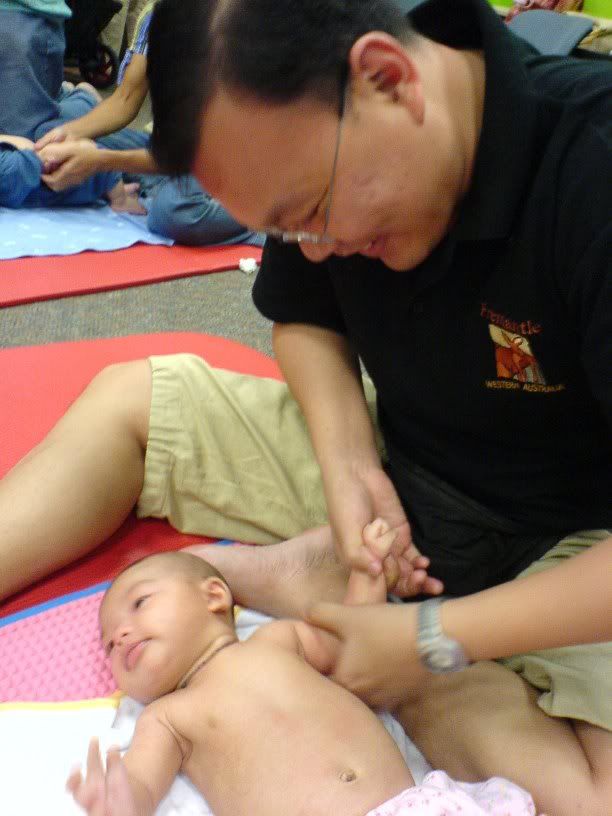 Apparently adults dont listen to instructions and complaints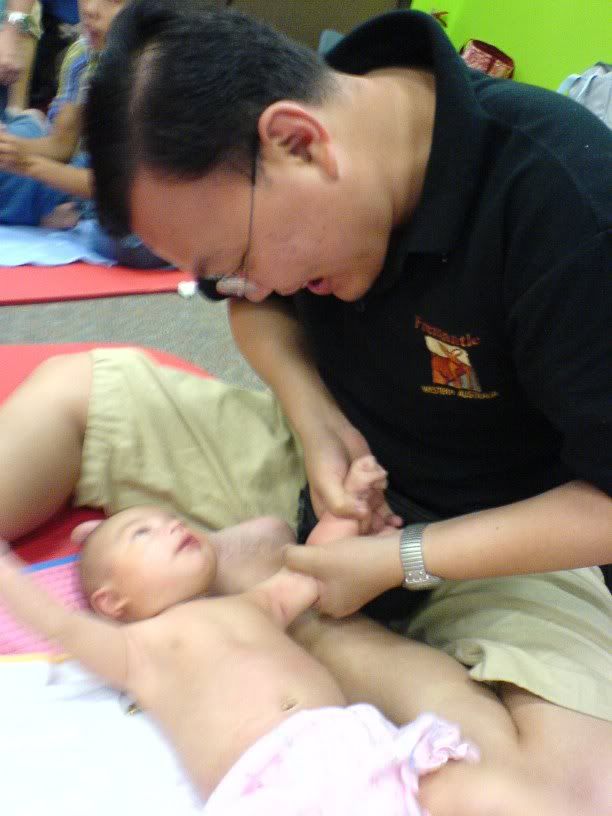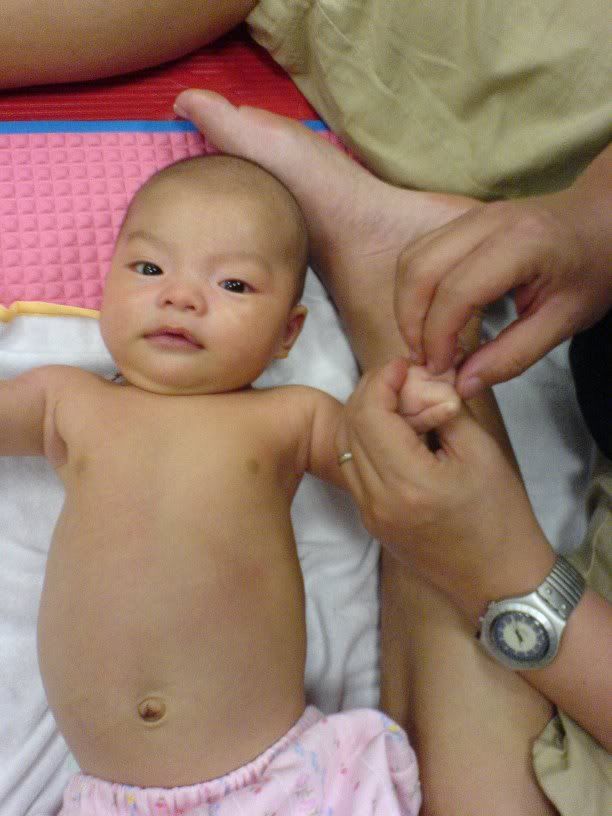 Playing with my fingers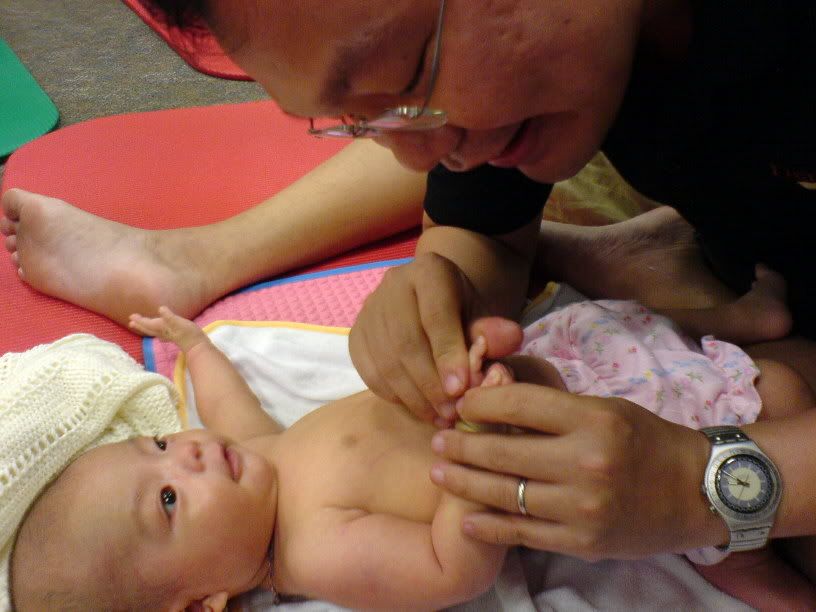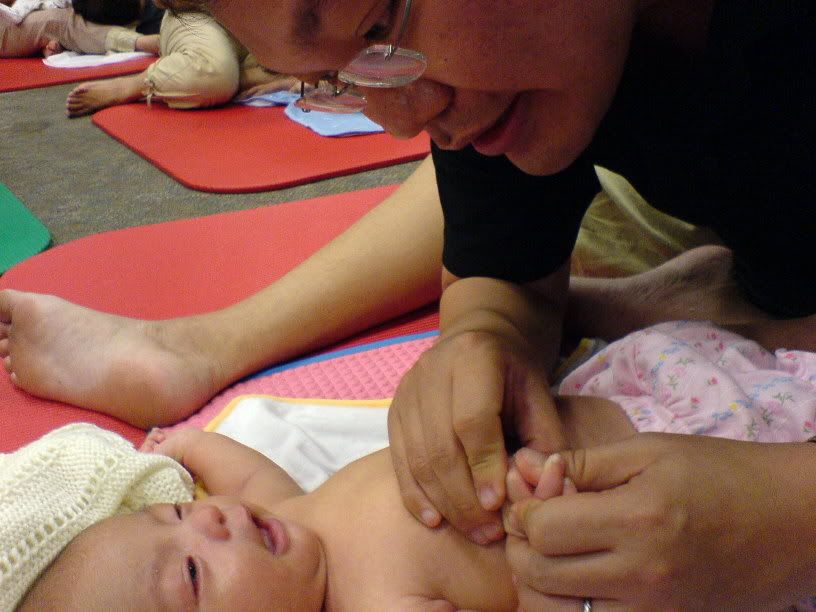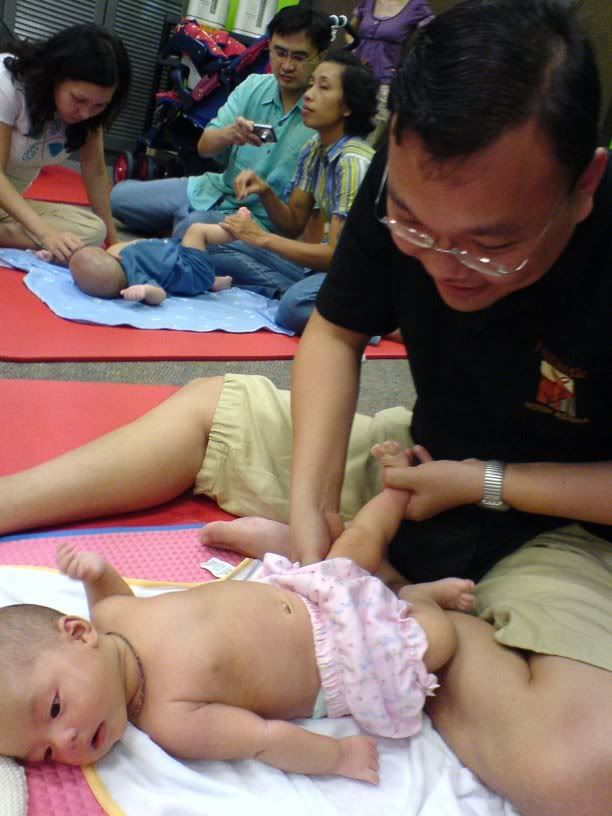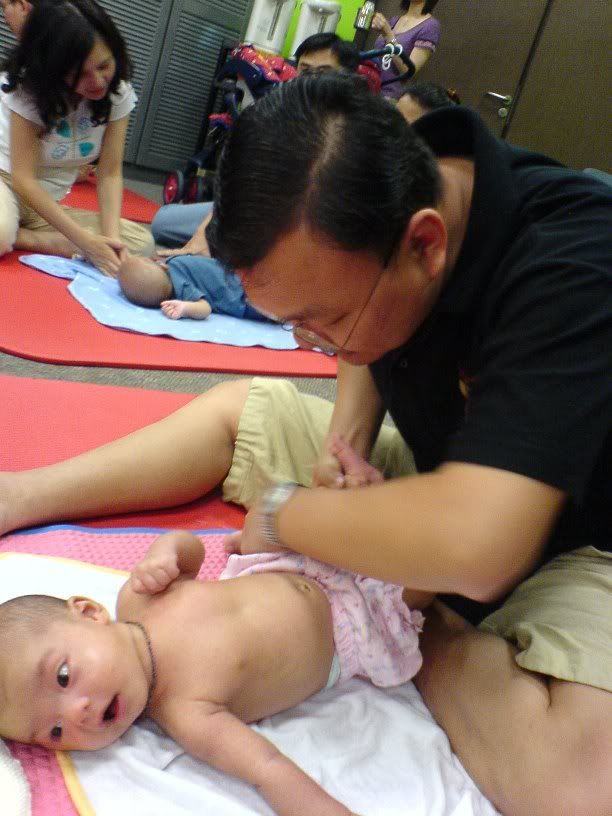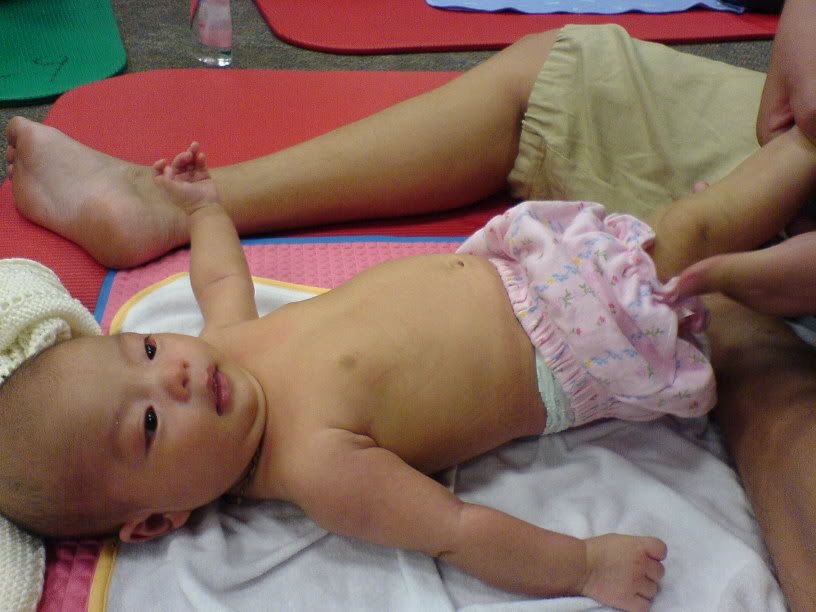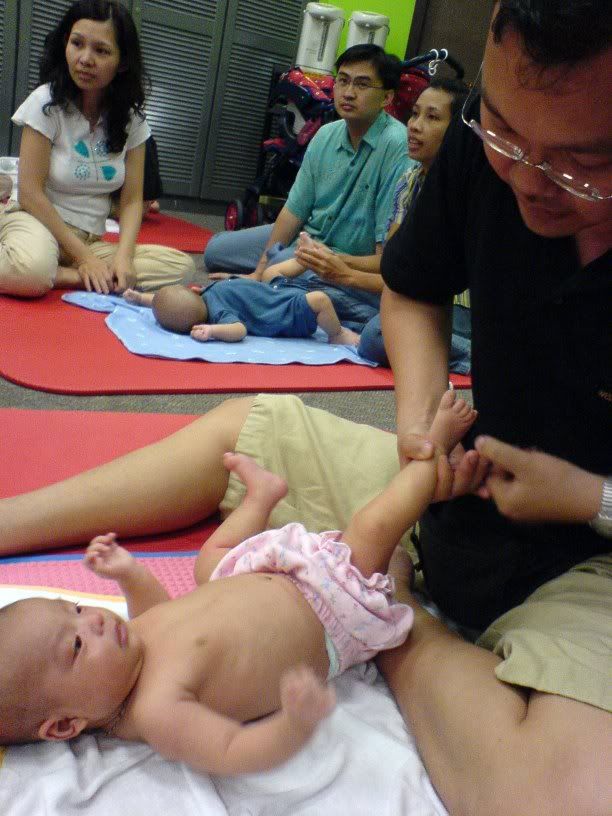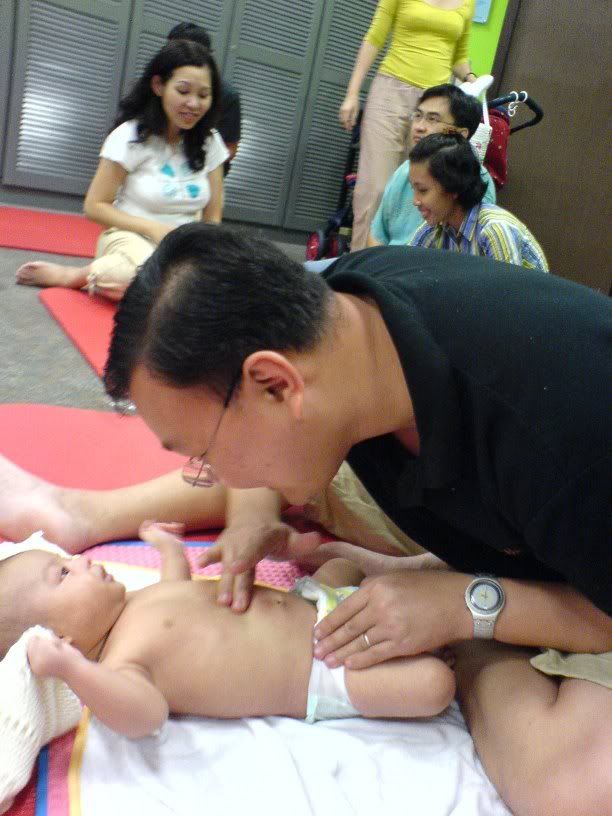 Given that non professional massage service by daddy, I will grade him a B+. But seriously, I don't mind an OSIM massage chair anytime. Daddy said I am a rich girl with all the angpows the uncles and aunties gave. Can I co pay?
Baby Vernice
The Ego One 11:55:00 PM
0 Comments: